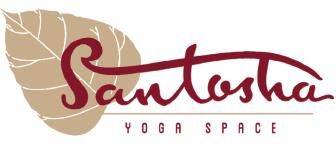 Santosha Yoga Space Class Reservation
Welcome to the Santosha bookings page :)
We have moved!
New address: 180a Latrobe Tce, Paddington (under Chapter IV cafe).
Can't wait to welcome you into our beautiful new garden haven space! Please contact Ally (0416 564 808 or ally@santoshayoga.com.au) if you have any questions. ♡
IMPORTANT NOTES
1. PLEASE CREATE AN ACCOUNT *BEFORE* BUYING A PASS. Otherwise, your pass will be eaten by the ether, and you won't be able to book a class on it! (And if you do accidentally do this, don't worry, just come to class a little early & we'll rescue the pass with your email address.)
2. When booking a class (this does not apply to courses): Please ensure that you both purchase your pass, AND use it to book yourself in to your class/course.
These are two separate steps, & the pass alone doesn't book you in - you need to choose the specific class date, & book in using the pass.
3. By creating an account you'll be added to the Santosha newsletter list - if you would prefer not to receive these occasional emails, you can email Ally on the address below, or simply unsubscribe when you receive the first one. If you unsubscribe from the mailout list, you will still receive emails about your individual bookings and passes.
Feel free to call or text Ally on 0416 564 808 or email ally@santoshayoga.com.au if you have any questions, or any issues booking. You can also chat with your teacher at class if you're unsure about anything.

Look forward to seeing you in class :)
---
Return To Class Schedule
Yoga for You 7 week block Oct-Dec 2017
Yoga With Childcare - you inside, them in the garden. 
Both you & your little one, as blissed as can be. That's right - Yoga on sweet soul :)
Oh Yes, drink it in :)
A sweet, sacred hour of You time, to melt into blessed communion with your body, breath and Heart. All the while, knowing your little one is absorbed in nature craft, or playing with the others, in the loving care of two to three members of the Santosha community (all with certified bluecard child safety checks). This is a time for you to drink in the sweet nectar of being alone - oh the bliss! - while sharing the experience with other parents enjoying the same thing. And hey, you can even sneak a peek through the glass doors to your little one having a ball in the garden - they'll be in view throughout the class :)  Although we encourage you to take the time for yourself, of course you can nip out for your child, should the important need arise.
Children are welcomed between the ages of five months and five years (inclusive). We provide rugs, crafty things & toys; and we encourage you to take a nature forage wander with your child each week, & bring along things fallen in the environment for nature-based craft that they can take home; and/or their favourite play thing of the week, for them to enjoy with the other kids while you Yoga.  
To allow us to organise for there to be a minimum of two carers present for the kids at all times, and at least one carer per six children for each session, this class is offered in blocks that run with the length of each school term. (Please note though that due to classes beginning in October, this first block is a shorter one of 7 weeks.) 
No partial attendance is possible, however if you can't make one or more classes during the block, you're welcome to make missed classes up in any of our casual classes on the timetable, any time within 12 months of the date of pass purchase. 
Class term cost:
7 weeks: $175
10 weeks: $250
Passes include your attendance in all classes of the 7 week block (24 Oct - 5 Dec 2017), or the 10 week block (23 Jan - 27 Mar 2018), and care for one child for each of the classes in the block booked. 
Depending on class numbers, it may be possible to arrange care for extra children, at a rate of $10 per extra child per class. Please email ally@santoshayoga.com.au to enquire.
In the event of rain, children will be cared for in quiet activities in Chapter IV cafe upstairs. We ask that you send your child's favourite quiet time activities with them if the skies look ominous, to assist us in being as unintrusive as possible for the generous Chapter IV staff and their customers. If you'd like to enjoy one of their fabulous beverages after class too, even better!
Questions?
Please feel free to call Ally on 0416 564 808 for a chat, or email ally@santoshayoga.com.au. 
Total # of Classes: 7
Classes Begin: Oct 24, 2017
Classes End: Dec 05, 2017
15 spot left
Tuesday - October 24 at 11:30am
Tuesday - October 31 at 11:30am
Tuesday - November 07 at 11:30am
Tuesday - November 14 at 11:30am
Tuesday - November 21 at 11:30am
Tuesday - November 28 at 11:30am
Tuesday - December 05 at 11:30am