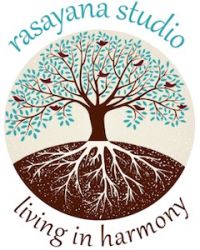 Rasayana Studio Class Reservation
For PRICING and to PURCHASE A PASS, Click on tab above 'Purchase A Pass Online'.
*After Reserving your Spot, please be sure you have a valid pass.
*First visit to Rasayana Studio? Please arrive a few minutes early to complete any necessary paperwork and orient yourself.
*PARKING - parking can be limited in Ft Langley - please allow extra time to park. We offer some underground parking or street parking. Marina Park on the river (access off Church St), or the old Bedford House (access off Church St).
---
Return To Class Schedule
'Cowspiracy' Movie Night
Guest
7:00pm - August 18 (Friday)
Class length: 2 hours
Join us at Rasayana Studio for this eye-opening feature-length environmental documentary.
- - - - - - - - - - - - - - - - - -
Fri, Aug 18th 7 - 9pm
- - - - - - - - - - - - - - - - - -
COWSPIRACY: The Sustainability Secret
A groundbreaking feature-length environmental documentary following intrepid filmmaker Kip Andersen as he uncovers the most destructive industry facing the planet today – and investigates why the world's leading environmental organizations are too afraid to talk about it.
Animal agriculture is the leading cause of deforestation, water consumption and pollution, is responsible for more greenhouse gases than the transportation industry, and is a primary driver of rainforest destruction.
*Admission by Donation - net proceeds to Ishtar Transition Housing Society, Langley
http://www.ishtarsociety.org
Sorry - that class has already taken place!
---
Online class reservations and pass tracking by Punchpass